Welcome to the web page of
Nachiketa Sharma's
maiden CD release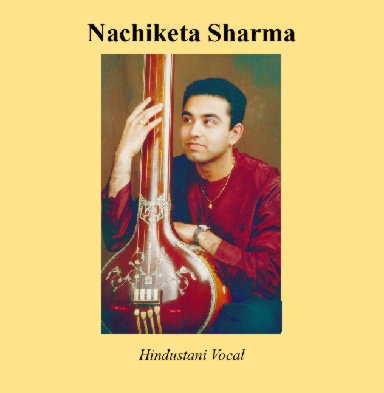 This CD was recorded in Bangalore, India and was released in California, USA in May 2000. It consists of five items, whose audio clips can also be heard by clicking on each item below:

Accompanying on the harmonium is Vasant Kanakapur and on the tabla is Ravindra Yavagal. An introduction to the artists can be viewed here. The CD may be ordered from the order page.